Thermaglow Self-Adhesive Foil Elements (SAFE) are constructed from high quality resistance wire wound onto a flexible glass fibre core and insulated with a silicone rubber coated fibre glass braid. The insulated core is then attached to a thin sheet of soft tempered aluminium foil which acts as a flexible heat sink for thermal transfer. The aluminium foil has an adhesive lined backing enabling the SAFE element to be attached to a wide range of surfaces.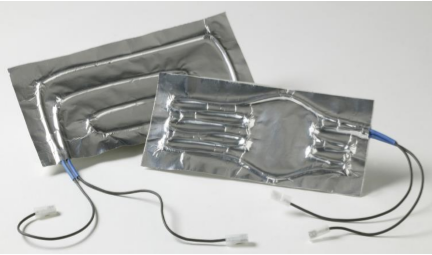 Self-adhesive Foil Elements are extremely versatile and can be manufactured to almost any size and shape enabling large surface areas to be heated effectively and evenly.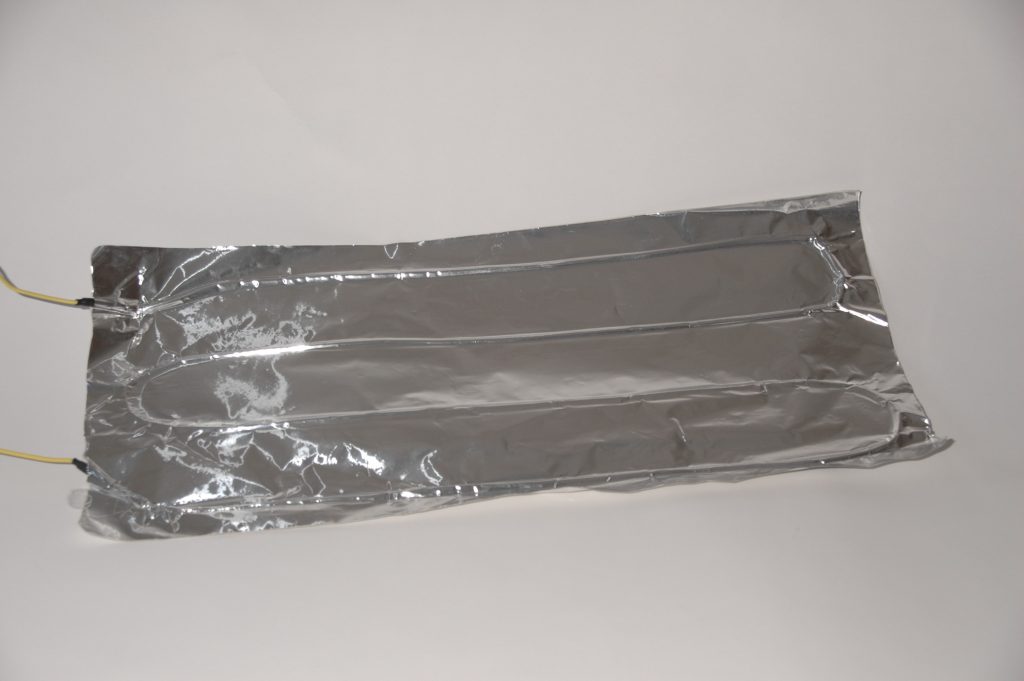 SAFE elements can be supplied with flying leads of any specification and supplied with or without PT100 temperature sensors. Applications include panel heaters, heated food trollies, plate and cup warmers, food serving and display cabinets, refrigeration defrost heaters and many more.
The main benefits of Thermaglow SAFE elements are;
Low profile – the element can be hidden out of sight under shelves for warming cabinets.
Large areas can be heated to a uniform temperature.
Easy to mount with a self adhesive backing.
Can be produced in various power densities to provide low temperature defrost up to a maximum of 130°C.
Temperature cut outs can be integrated to provide temperature control.
Light weight, low inertia for high speed rollers or drums.