Heating blankets are the optimal surface heating product when it comes to safely and effectively, having to heat elements to a specific temperature, with the option of a digital temperature controller & timer function.

Industrial heating blankets makes it easy to heat up material including composite, carbon, epoxy prepreg and ensure a safe and uniform temperature distribution on the surface of the material. The blanket therefore acts as a perfect heat spreader on the desired material.

Industrial heating blankets are used in many industries including production and repairs of wind turbine blades, repairs and production in both the marine industry and the aerospace industry.

Ideal for:
Curing processes in aerospace industry.
Curing processes in marine industry.
Wind turbine rotor blade repair.
Wind turbine rotor blade production.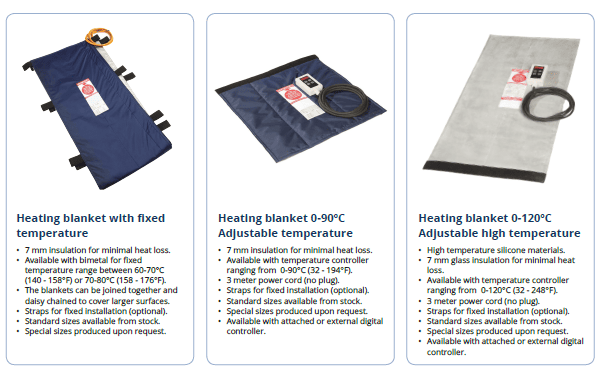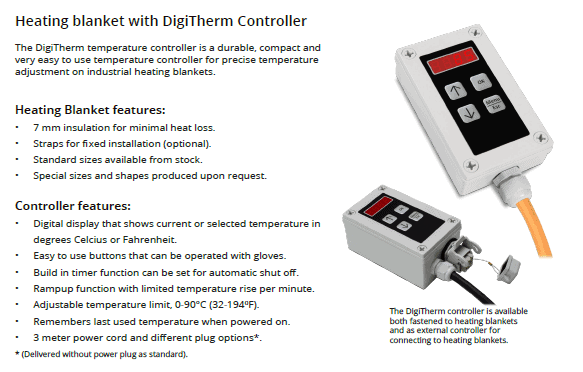 Wind Turbine Blade Tip Heating Blankets