We have been manufacturing tubular rod elements in the UK since 1957. Our industrial, commercial and domestic rod elements are available in a wide range of options, suitable for heating air, water, oil, chemical solutions and defrost. We produce elements in a variety of materials, diameters and lengths to suit our customers requirements. The chart below details our manufacturing capabilities.

Straight Rod Elements – We have a range of elements in stock. However, if they need to be manufactured, we can usually produce these quickly.
Formed Rod Elements – These are heating elements that are shaped to the customers design specification. If you have an existing drawing of the way you want the elements to be formed you can simply send this over to us for quotation. If you need the elements formed but not sure how, our team can work with you to figure out the best design for optimal performance.
Finned Rod Elements – These types of heaters are typically used for heating air and are ideal for use in industrial ovens and duct heaters. Useful in areas of high temperatures, the fining assists with efficient heat expulsion.
Defrost Rod Heaters – These are fitted with silicone sealed leads and protected termination to resist against the ingress of moisture in the damp, refrigeration environments. Typically used within the refrigeration industry, defrost haters have been specially designed to work in low temperatures.
Fixings and finishes such as ferrules (brass and stainless steel) and fixing plates can be crimped or brazed to the elements for ease of fitting to your application. Elements can also be electropolished for additional protection against corrosive materials.
For Duct Heaters and Immersion Heaters please click for more information.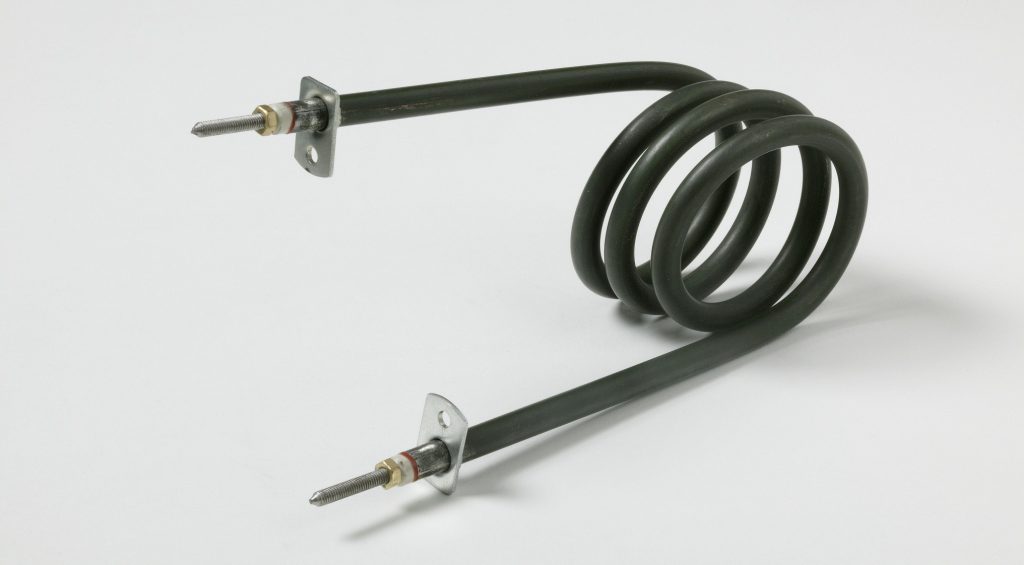 Oven Heater Elements
Catering Elements
Autoclave Oven Heaters
Finned Air Heaters
Sauna Heaters
Shower Heaters
Platen Heaters
Food Industry
Chemical Industry